Tradition and commitment
We make sure that our members get a fair payment for their artistic performances. We have represented performers, producers and event organisers and managed their related rights since 1959, reliably and passionately. We are committed to ensure that they receive their dues arising from the exploitation of their performances.
Between right owners and right users
Our role is to mediate between rights owners and rights users. If it wasn't for GVL acting as a collective management organisation, radio and TV stations, each restaurant or discotheque intending to use music or audiovisual productions would have to reach an agreement with the very performers and producers involved in a production in order to obtain permission to use that production. Vice versa, rights owners, one by one, would have to make certain they received their due remuneration. Instead,
One-stop-shop: GVL ensures that a so-called "one-stop-shop" is available for both parties – be it rights owners or rights users. We issue licences for the world repertoire to the rights users who pay us licence fees which we then pass on to the rights owners.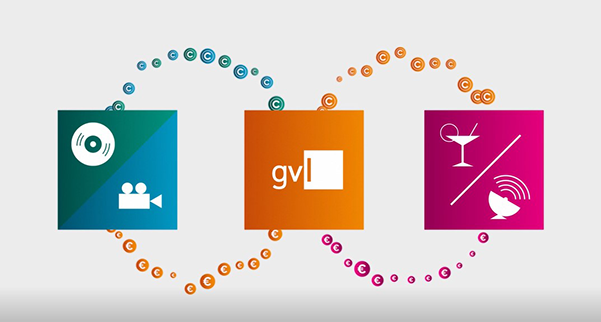 More information? GVL explains in video