Dr. Tilo Gerlach and Guido Evers lead the GVL. The Managing Directors are appointed from the shareholders BVMI, unisono, BFFS and VUT. In their daily work for the interests of our members, the two managing directors are supported by our directors and employees.
Image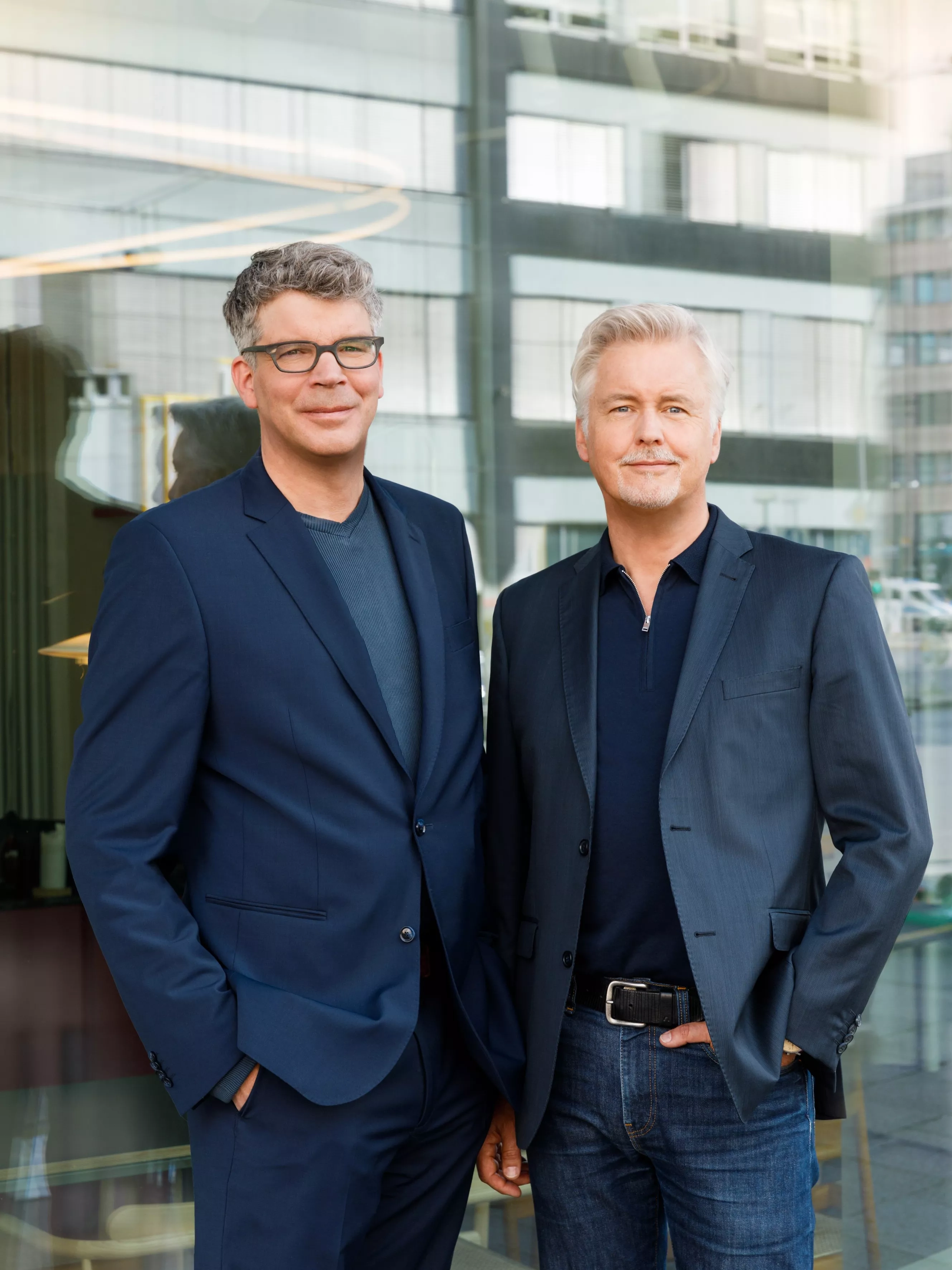 General management
Two Managing Directors with equal positions head up GVL. Guido Evers (right) is mainly responsible for the area dealing with producers of sound recordings, music video clip producers and event organisers, while Dr. Tilo Gerlach (left) is primarily in charge of performers. Both Managing Directors are the persons authorised to represent the association.
Apart from this allocation, our managing directors run all other areas of responsibility jointly. Various member groups, the executive board and general management all under one roof – form a union giving the company that particular strength and gravitas needed to represent such wide-ranging interests.
This structure particularly helps with tariff negotiations in order to further improve the income situation for our members. It also supports political communications so that our legal framework continues to ensure a fair remuneration for our members. Another area of benefit is the attendance at international committees and the information exchange with representatives of other collective management organisations at home and abroad.