Back to all news
Clone of Clear communication and superior service are important to us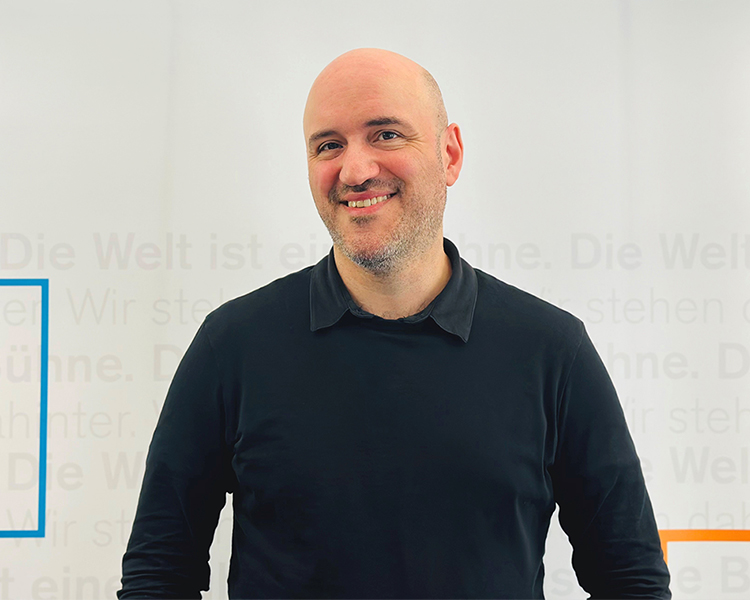 As early as twelve years ago, GVL began to move its business with performers into the digital realm. This transformative process has been applied to all of GVL and impacts on our daily business. Louis Vazquez has been with GVL for eight years and heads the team for spoken word and acting in the Rights Holders' Service Division of GVL. During this time, he experienced how the organisation developed into a very specialised digital service provider for neighbouring rights and related rights.
Online processes from the perception contract to distribution
"The journey starts when a performer wants to sign a contract", says Vazquez. "This process is nearly entirely digital thanks to our new online rights administration agreement." To participate in the distributions, performers then register their productions using the online portal meine.gvl and once a distribution has been run, can access their payout statements there.
He witnessed how the speed of many administrative processes has been increased due to being automated, for example the verification of contribution notifications. Vazquez points out: "Thanks to digitisation supporting the processes more and more, we can increase our focus on the continuous development such as improvements of the portal. On top of that, new tasks arise all the time. By the same token, we want to meet our own high standard when we are in touch with our rights holders. GVL is not that easy to understand and that is why it is even more important to us to offer clear communication and superior service standards."
Personal advice from expert colleagues
As the service team for the rights holder group of actors, the staff support our performers on the phone and by mail with any of their queries. They range from general questions on GVL to distribution-related issues.
"When you call us, you reach a super team of people who know the business very well and can therefore provide solid and competent advice", Vazquez states full of self-confidence. "We lend an ear to the questions and concerns of our rights holders whether in the case of very specific queries or when it comes to our older generation rights holders who must not be excluded due to the digitisation-induced higher speed." At the same time, they take performers' feedback on board so as to be able to constantly improve. There is a step-by-step process that intends to make it easier for performers to get their payments.